Paradise you can own… Lake For Sale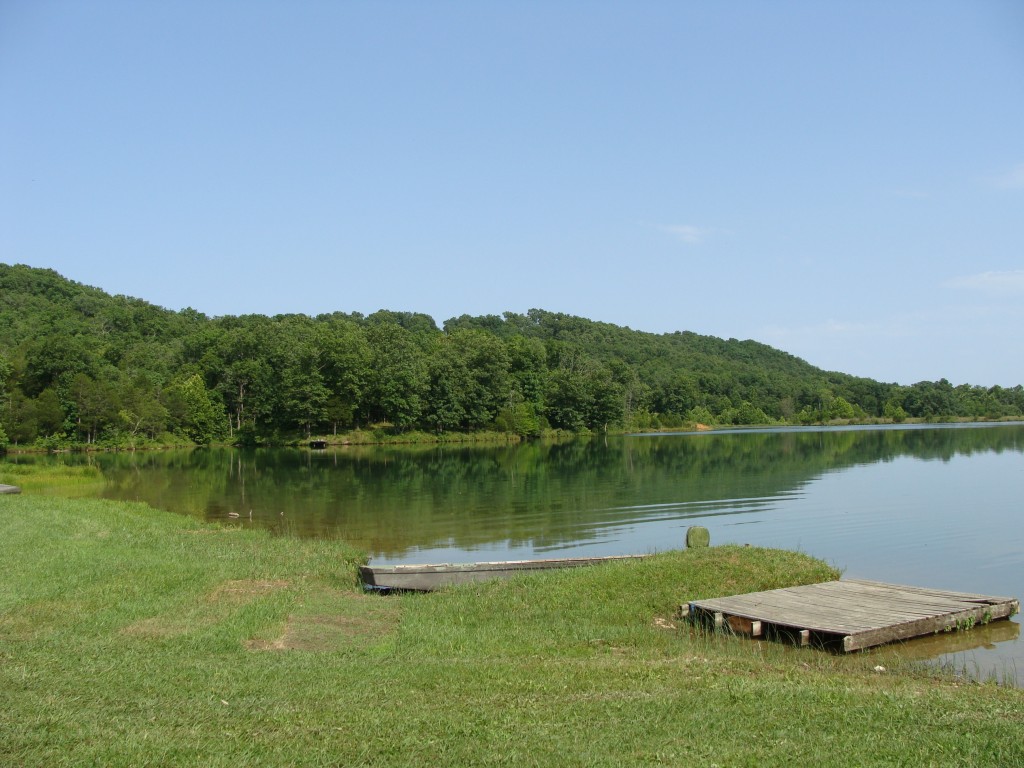 This is an offer quite unique to real estate.  You can purchase your own private lake in the Ozarks.  The property is 120 acres which fully encloses a private lake with 28 acres of surface water.  The lake is fully stocked with large mouth bass and bluegill.  The land abounds with whitetail deer and wild turkey.  The exterior is fenced in 8 foot tall woven wire.
The majority of the land is fully covered with forest trees and plants.  The cleared area pictured on one side of the lake features a 60 foot long metal pavilion for picnics which includes a large built in bar-b-que.  The 'clubhouse' features a studio apartment with full bath and kitchen.  There is a bonus room with a half bath that is presently used as a game room.
This private corner of the world is being offered for sale  for $987,500.00.  Seller can finance a portion of the purchase price.  Property is located East of Sparta in Southwest Missouri.  Contact Virginia Thompson at Thompson Realty 417-848-0597 or 417-634-4049 for more information or a viewing.
Save